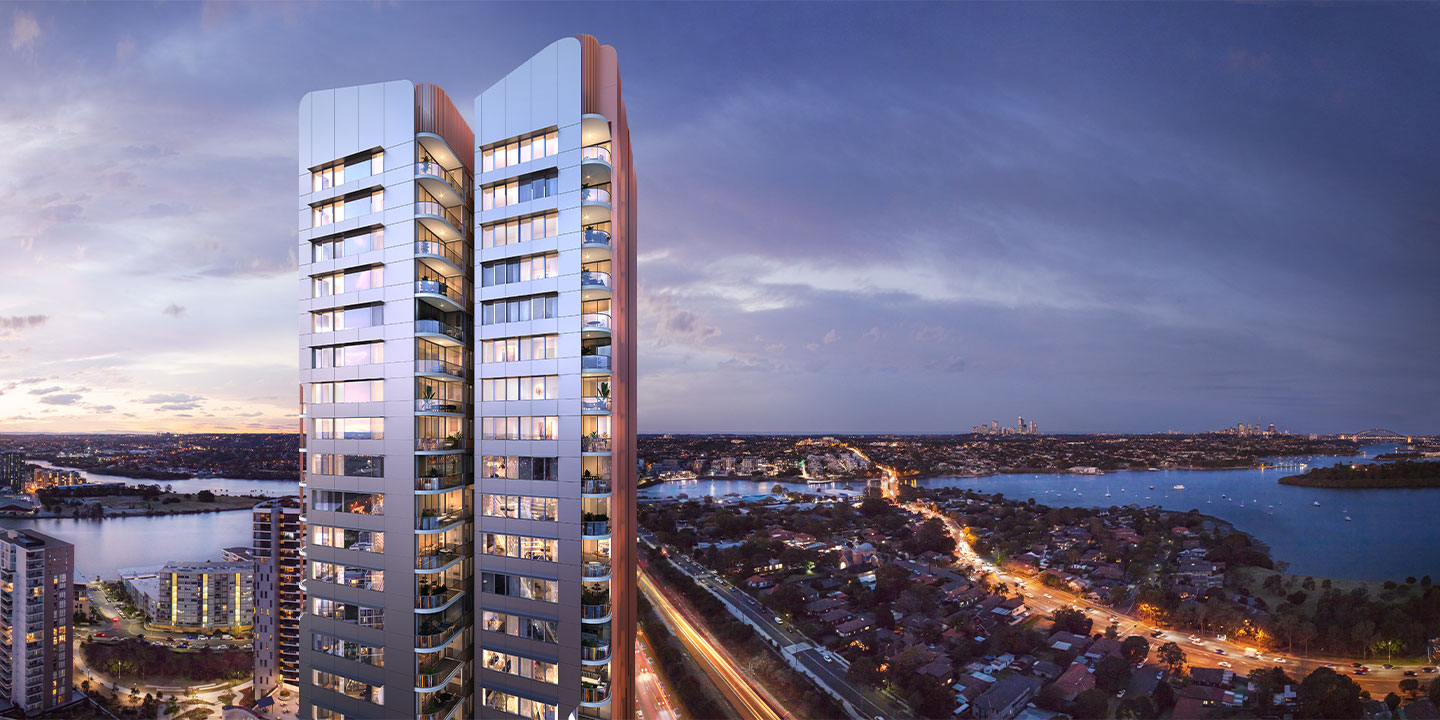 Project Marketing and Sales
Always keeping in mind that they are 'Creating Communities', everyone at Billbergia has the interests of the customer in mind when a development is first proposed. They carefully select sites that are well connected by multiple modes of public transport and are positioned conveniently for a range of services including shops, parks and schools. The project design is driving to create a nurturing environment that will promote healthy social interaction. Billbergia employs an experienced team of Project Marketing and Sales professionals, who are best placed to understand the customer, and are therefore intimately involved in every Billbergia project at every stage. The Marketing and Sales Team together:
Provide important insights during the site selection process, sharing the property location preferences of their target market.
Assist with the property design, ensuring the perfect mix of one, two and three bedroom properties, and the inclusion of studios or penthouses when likely to be in demand.
Review the interior design selections, ensuring the fittings, fixtures and finishes are likely to be to their customers tastes.
Ensure the naming and branding of every project has multiple layers of appeal across a range of potential buyer groups.
Produce true to life models and extensive three dimensional renders to best bring to life every aspect of a new project.
Compile digital, video and printed materials to both inspire and educate potential buyers about each project, so they are best able to select the right property, apartment and design finishes that will perfectly suit their lifestyle.
Maintain a close eye on the progress of each project, communicating important construction milestones and community news to their database of property owners and through social media channels.
Share important corporate Billbergia messages for all developments to the broader media: applications for new projects, improved environmental and sustainability processes, local government redevelopment plans.
The team has a clear track record of successfully responding to changing property investment markets, thanks to following this philosophy of being involved at every stage, to create the best community for their customers and the future residents. They have consistently achieved the sales targets required to meet project funding requirements within planned timeframes. These reliable results have a cumulative effect, enabling future projects to proceed sooner, and gaining the confidence of property investors keen to see construction commence promptly.
Project Marketing Services
The Billbergia Project Marketing Team have an intimate understanding of the Australian property market. Working right along side the Sales Team, they are constantly able to build their insights into the current customer and their future needs. Their extensive database of owners and interested buyers allow them to investigate further, through ongoing market research surveys, focus groups, conferences and social events. For every Billbergia project, the Project Marketing Team is able to cost-effectively and efficiently deliver the following services:
Project Naming and Brand Identity development, in consultation with all stakeholders and the target market.
A generous selection of photographic quality 3D renders, that bring to life every design feature of the property's exterior, as well as depictions of almost every interior space featuring the exact specifications of every fixture and finish to be used. Extreme care is taken with the inclusion of every detail of these renders, ensuring the final property deliver on the promise of this imagery.
Print and Digital Brochures that feature the full suite of these 3D renders, as well as current imagery and information about the local area. Not just a glossy piece of inspiration, Billbergia ensure that this material includes exhaustive property specifications to best assist property investors in every aspect of the decision making process.
A video Flythrough that explores the 3D render model from every angle, virtually transporting potential investors all around and right inside the completed project. The actual views that will be offered by each apartment are included in this flythrough, sourcing current panoramic on site photography, incorporated with up to date aerial footage.
A dedicated Project Website that is friendly to all devices, allowing all project information is constantly in reach – including detailed floor plans and sales information.
Cost effective and trackable Print and Digital Advertising Campaigns that best suit the media habits of the target market.
Ongoing conversations and updates to interested members of the community, property owners and future customers through the Billbergia Group Blog, eNewsletter programme and Social Media channels.
Expert Media Relations professionals that ensure Billbergia projects are always presented thoroughly with the latest messages clearly communicated.
Project Sales Team
The Billbergia Sales Team includes Property Professionals well versed in the needs of both the Australian and Chinese property investor. These Sales experts are highly skilled at building relationships with both property investors and future owner-occupiers.
With current developments selling well above market expectations the team are cultivating long-term contacts for future opportunities. Key to this is a dedication to maintaining the contact management system, ensuring details of all potential buyers are captured for individual follow up, targeted ongoing marketing communications and input to market research. Each enquiry is segmented according to their current needs – property type, price range, first home buyers, owner occupiers, local or international investors, length of property search and any personal timelines.
Billbergia prefer to locate their Sales office within a Billbergia property, so potential buyers are able to experience first hand the quality of the construction and the interior styling.
The brand new Billbergia Sales Office is located on the ground floor of now open Rhodes Central Shopping Centre at Shop 5, 6 Walker Street, Rhodes. This allows the Sales Team not only to show off the views that future projects will enjoy, but also to touch and appreciate the exact interior, kitchen and bathroom finishes and fittings planned for the latest property for sale.
The Sales Team is always up to date with the latest government grants and regulations that may be important to their customer. The team also works closely with a network of niche market sales agents with their own databases of interested buyers. Tapping into this network ensures that Billbergia properties are always being considered by a constantly changing customer base.
Always available and responsive to the needs of their customers, the team are currently based in the newly open Billbergia Sales Office in Rhodes Central Shopping Centre, Shop 5, 6 Walker Street, Rhodes and available 7 days a week.
Billbergia Marketing and Sales Hotline 1300 55 11 23.
Ongoing Property Management
Billbergia is associated with a number of companies that are perfectly positioned to offer ongoing property management should it be required. Property Sales, Leasing and Management is offered by Village Quay Real Estate, with an extensive database of local investors looking to purchase existing properties as well as a bank of potential tenants looking to move into a Billbergia property in Rhodes and Wentworth Point. Principal David Woods has a history of sales and leasing across the Waterpoint Shepherds Bay, Village Quay Rhodes, Australia Towers at Sydney Olympic Park and Wentworth Point Marinas. Waratah Building & Facilities Management is associated with the Billbergia Group, and is well placed to ensure their properties are maintained impeccably, retaining all the qualities present when the development was completed. Waratah is a dedicated Building and Facilities Management specialist, servicing the commercial, residential and mixed-use properties. Their personal approach is noticeably different to the processes of larger, corporate suppliers. To deliver the highest standards of service their 'hands on' team looks after your property as if it were their own. Managing Director George Carpenter has close to a decade of experience in delivering quality building management to strata properties of all sizes, from new constructions to those over 30 years old. Based in Rhodes, Waratah is perfectly positioned to manage the needs of property owners in this constantly developing area of Sydney.