Creating and Developing Communities for 25 years
If you were visiting Walsh Bay on Friday 4 October, you might have witnessed some important celebrations. Fireworks sparkled over the harbour to mark the 25th Anniversary of the Billbergia Group – one of Sydney's largest developers of waterfront residential property.
Founders, brothers John and William (Bill) Kinsella grew up in humble surroundings south of County Kilkenny, Ireland. While they no doubt had ambitions and adventures in mind, surely they wouldn't have imagined they would one day be hosting a grand celebration in the heart of Sydney, thanking their many colleagues who have contributed to the long term success of Billbergia.
John and Bill were born into a farming community in the picturesque village of 'Móin Choinn' (Mooncoin). Raised on a dairy farm with 1 other brother and 3 sisters, work on the farm started at an early age and John and Bill spent many cold dark mornings milking cows before a quick dash to make it in time for school.
John first came to Australia in the late 1970's after receiving a scholarship to visit and work on farms in Australia and New Zealand. It was from here that his love for Australia began and after returning to Ireland set things in motion to immigrate to Australia. In 1981 he returned to Australia and worked on major infrastructure projects firstly north of Sydney in Muswellbrook and then in Canberra where he got the opportunity to sub-contract part of the project. John's entrepreneurial vision took root and soon his brother Bill joined him.
John and Bill founded Billbergia in 1988 and continued to grow the civil engineering business by sub-contracting civil construction projects around NSW. In 1991 the brothers joined forces with another growing civil engineering company, owned by another Irishman John Fitzgerald (now Operations Manager for Billbergia).
Through the 90's they combined skill and knowledge to grow the business into a mid-tier construction company. As the decade progressed the business began to undertake larger and more technical complex projects such as The Coffs Harbour Major Water Upgrade, The Lismore Sewerage and Water Upgrade and The Perisher (Snowy Mountains) Treatment Plant and Pump Station Project to name but a few. These projects involved a lot of industrial building and John Kinsella enjoyed the challenges of the bricks and mortar part of the business.
In the late 90's John saw an opportunity to branch into the residential housing market and the brothers took their opportunities where they found them. Firstly in Annandale followed by Marsfield, and Pymble.
At this point, John and Bill were both married with young families, John to Riesel (owner and founder of RK Realty) with sons John, Tom and Joseph and Bill to Iris (Medical Doctor) with sons Killian and Leon. The families enjoyed Sydney living and found the housing market less of a strain as all of the projects were based locally in Sydney. This was in stark contrast to the civil engineering arm of the business that was by now working on projects in 3 States (NSW, QLD and SA). Thus Billbergia began to focus more on the residential housing market and purchased a large site in Lane Cove, followed a couple of years later by the Meadowbank site.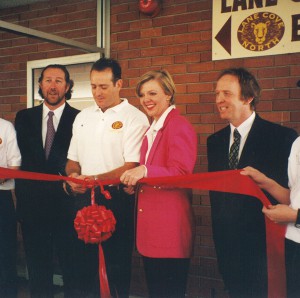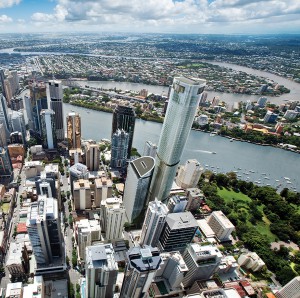 The new millennium saw Billbergia grow into a large privately owned property developer with a strong and dedicated management team. Billbergia has built its business around a loyal group of long standing employees, consultants and contractors who have reciprocally contributed to the group's success.
The team is dedicated to developing quality living environments through the creation of well-planned, accessible communities that promote a well-balanced lifestyle, sustainable living and vibrant space to stimulate social interaction.
Every time Billbergia approaches a development the objective is to a 'Create a Community', a whole nurturing environment that promotes healthy social interaction. This is achieved by carefully selecting sites that are well connected by multiple modes of public transport and are positioned strategically around a range of social amenities, including shopping centers, waterside activities and schools.
In 2010 Billbergia entered a joint venture with AMP to develop the Wentworth Point Peninsula which has proven to be a very successful project. Due to the success of their winning partnership they have again joined forces and are at present developing the tallest tower in the Brisbane CBD.
While it is important to look back on 25 years of success, for Billbergia the most exciting pages of the story are still to come. With their exciting and expansive new developments in Rhodes and Wentworth Point coming closer to completion every day, it won't be long before the team will be sharing the excitement fireworks over their waterfront communities.
Visit www.billbergia.com.au to find out more about the latest community developments, where you can see the Billbergia difference for yourself.